Don't let your growth be stifled because you don't have the time to get it all done
---
Increase the Profitability and Value of your Business with our Partner Done For You Service
---
---
Many entrepreneurs and business owners hit a wall and get stuck
You don't have to settle for this! There is another way.
By creating easy to follow, step-by-step documented systems, you will be able to move your business forward, increase your profits and most importantly FREE UP YOUR TIME to spend on what is most important. 
---
---
Get Short-Term Relief and Lasting Change to Reach Your Goals
---
---
We Can Help You Cut the Overwhelm and Exhaustion of Running Your Business and Allow You to:
---
---

---
---
Eliminate Your Management Headaches
---
We know how easy it is to get caught up in the day to day management and feel like you can't lift your head above water. Our goal is to get you started in the right direction to give the time, tools and resources so you can begin to create your ideal business.
---

---
---
Get Done What You Don't Have the Time To!
---
What projects and items do you constantly have to put off for lack of time? Or don't feel you have all the skills to adequately complete? We are here to support your efforts to grow your business and provide you with the expertise to get it all done for you! Not only do we streamline processes to reduce expenses, we also assist in filling in any holes to ensure you are not leaving money on the table.
---
---

---
Set Yourself Up for Long Term Success!
---
Our Consulting Program works to ensure that the business runs smoothly without being you being over run by it. It is essential for the health of the business that you have the time freedom to develop your business to take it to where you want it to go.
---
This Service Makes it Simple for You to:
---
Free up time

to focus on what is most important, like growing your business OR your family!

Make your business more profitable

by decreasing wasted money and strengthening revenue

Get clarity on the business priorities

so you you know what to work on that will provide that biggest/quickest benefit

Have your specific questions answered

to meet the needs of your business

Create a business that runs for you, not because of you

so you can step out of the day to day management and (gasp) take a vacation

... and much, MUCH more!

This is where the text for your Feature List Item should go. It's best to keep it short and sweet.
Get Started Today
Have a Fraction COO in your Corner for all your Operations Needs For Only $3,000/mo
Act NOW
This is Made For You If You Are:
---
Motivated
Those committed to taking their business to the next level. We do the bulk of the work for you, but you must be 100% invested to make it sustainable.
Ready for Change
Yes we do most of the work for you, however we are not magic fairies and we must have the help and support of you and your team.
We like to be fully transparent and upfront.
This program isn't for everyone so make sure you are ready and willing to be 100% in or this won't produce the results you want.
NOTE: This service doesn't give you a get out of jail free card. This will require some participation your part, including your team. We try to make it as easy and non-time consuming as possible as we know how overworked you already are, but please remember we aren't mind readers and we do not know your business as well as you do. So participation is crucial.
How Processes Can Help Your Business
---
Enhance Client Satisfaction
Ease Management Frustrations
Shorten Staff Training Time
Decrease Time on Routine Tasks
Create Replicable Results
Allow for Business Growth
---
How Our Consulting Process Works
---
Full Business Assessment

Our Consulting Process starts with a 6-Hour business assessment. During this time, we will talk with you and members of you team to review your business, the challenges you have and desired results so that we can determine the priorities and where to start in streamlining your operations to help free up your time and increase your profits.

Comprehensive Process Assessment

Based on your priorities we will meet again for an in-depth review of each process we will work on. During this call, we will review the current process, strengths, weaknesses and your desired result. We will consult with any applicable members of your team to gather information from all involved in the process, to ensure that we solve any frustrations. We will have one of these for EACH process that we work on.

We Go to Work Creating Your New Process

Based on the process assessment our team will work on designing a new process. Our mission is to stream line the process to reduce time. We also create detailed documentation to allow easy transitions and training. Tracking metrics and checkpoints are also integrated, as applicable, to ensure a measurable and replicable results without needing micro-management.

Implementation & Training

After you have reviewed and approved the new process, we work with you and your team to ensure proper implementation and training. It is important to not just have a great system on paper but that you and your team know exactly how to use the new process to achieve the desired result.

Monitoring Proper Functionality

As you work with the new process, we will monitor and make adjustments as necessary. It is impossible to expect every process to work flawlessly the first time, every time. We are committed to ensuring that you end up spending less time working IN your business and focus more on creating the business of your dreams.

Repeat

To ensure the least amount of stress and best adoption rate we will work on one process at a time. When the training of one process have completed we will start over at step two on the next priority process on our list.

Quarterly Review

We will have a quarterly review call to assess the progress towards your goals and make priority adjustments as needed.
---
What is Included
---
One 6-Hour Business Assessment Session

In our first month we will review your current business practices and processes, discuss goals and priorities. We will then come up with a plan of execution to help you meet your goals.

Process Creation

We then work behind the scenes on 1 process at a time per the plan we created from your Business Assessment. We will handle the design, documentation and implementation of each process.

Process Training

We will then train you and your team on the new process and system and ensure proper implementation.

Process Monitoring

We will conduct check-ins on each process to ensure everything is running smoothly. If there are issues we will make necessary adjustments and re-training.

Email and Phone Support

We are here to assist and answer any process or service related questions that come up for you and your team.

Quarterly Review Call

We will do a catch up call to review our progress, plan for the next quarter and make any necessary adjustments to our priority process list.

Complete Customization

To ensure we meet the needs of your specific business
---
What is NOT Included
---
Custom Programming
When dealing with software setup, use and integration we like to work with out of the box, readily available options that are as cost effective for our clients as possible. 
We also understand that in certain situations custom programming can make certain processes more efficient and effective. 
Custom coding, integration and programming are services we offer and we provide quotes specific to the needs of our clients and process. 
---
Ready to Bring Your Business To The Next Level?
Sign up today to secure your spot. It's only3,000/mo and you get one-on-one personalized service for you and your team!
Get Started Today
---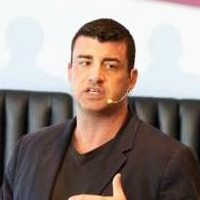 ---
""When I first brought Jenna on, I was heavily involved in managing staff and setting up what staff was doing. Like with customer service we created rules; when would we refund; when we did they need to check with me before they could do a refund. And Jenna created these systems so we could hand all this off to Meagen, who became the Operations Manager and in the end I only had 1 person who was coming to me with things because it was all very streamlined. All of these things were steamlined and improved and it allowed our company to run smoothly and still run now without me needing to be involved.""Greig Wells - Tampa, FL
---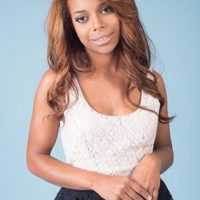 ---
"Jenna is a LIFESAVER. She is the most organized, detail-oriented and savvy person I have ever met. Jenna took the chaos of my business and added systems, software tools and shortcuts so that I could serve my clients better. She saved me hours in lost productivity, commutes and headaches by systematizing things. Every business owner should bring in Jenna and see what magic she could create and see how much easier life can be!"Saura Johnston - San Francisco, CA
---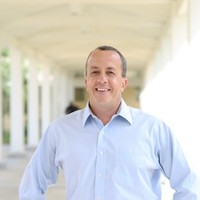 ---
"Like any business owner, I always have a seemingly never-ending list of tasks to be accomplished. Urgent tasks often take precedence over important ones which makes it even more challenging to grow. One of the important tasks that always seems to get pushed aside is taking the time to create systems and document processes. Waites Ventures has been invaluable in this respect. Jenna has taken the time to understand our business needs and build systems for our contractors and employees. This not only enables them to get more work done, but also frees up some of my time to focus on bigger challenges. "
Erik Hitzelberger - Louisville, KY
Ready to Take Your Business to the Next Level?
Every minute you wait is another minute you will continue to be buried deeper in the business.
Instead rely on us as your COO in a box to quickly and easily design and implement processes that will help you recover your time and more!
---
Questions? We have Answers!
---