Yes! Let's Get Started.
If You Are Ready To Take Massive Action To Move Your Business Forward
Start with A Complimentary Assessment
and Get your Value Builder Score!
---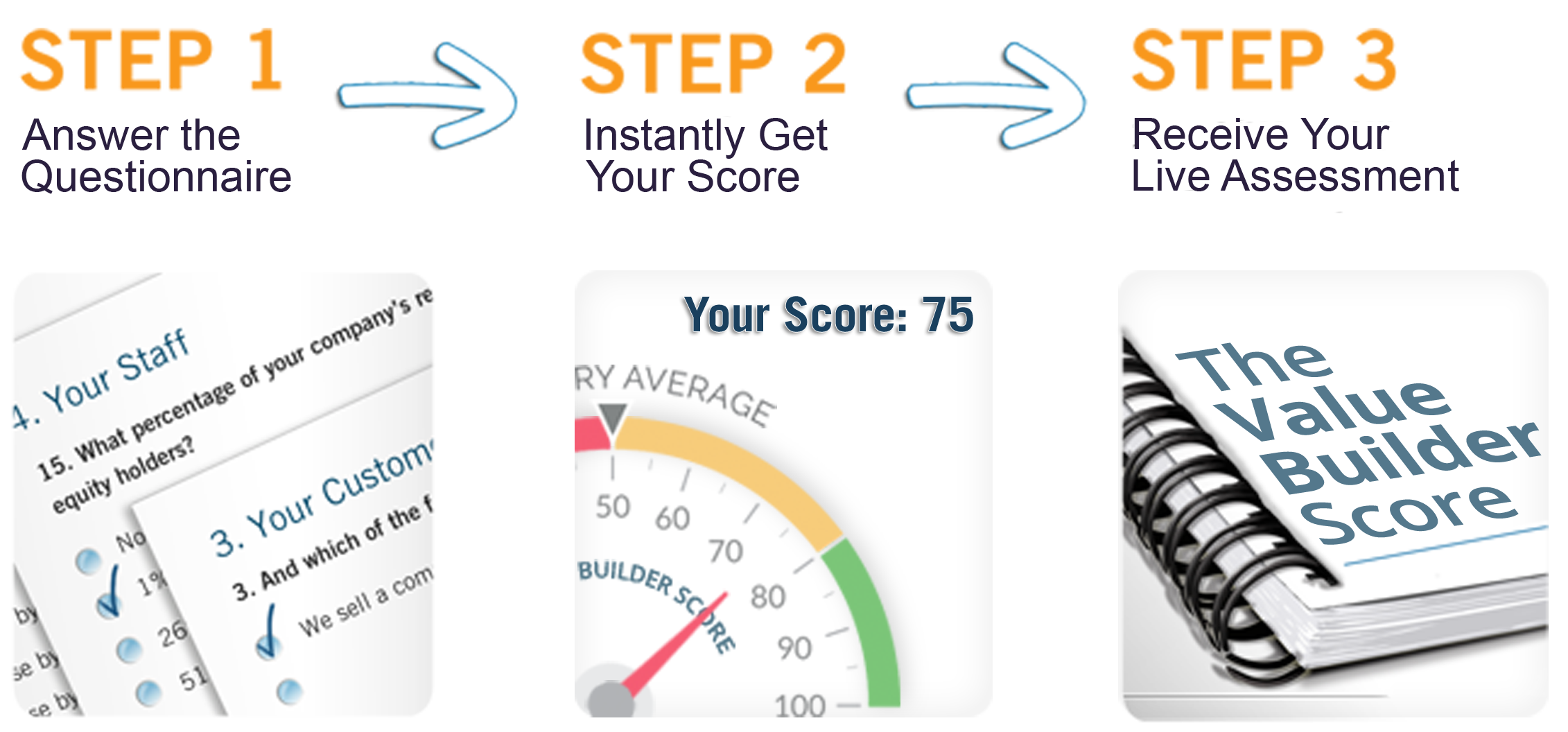 Sign Up For Your Free Assessment
In just 1 hour you will gain insight into the specific actions you need to undertake that will propel your business to the next level.
Complete Questionnaire Now
---
Who This is Made for
---
We like to be fully transparent and upfront.
This program isn't for everyone so make sure you are ready and willing to be 100% in or this won't produce the results you want.
Discover How to Growing Businesses
If you have built a good business, yet it isn't yet where you'd like it to be… Explode Your Growth
"Before I met Jenna, I was exhausted because of numerous clients who were usually demanding of my time. She recognized/understood that I was doing a poor job of setting boundaries with them and recommended I create copy to include on my sales page and welcome email to set expectations up front. I felt such relief after implementing this. I no longer feel like a bad guy who has to say after the fact, "Sorry, I don't do that." If you are looking to grow your business without working yourself to death, I highly recommend working with Jenna."
Brian K - Chicago, IL
"Having this data is great!

I am really happy with the discussions we are now having about both the metrics and the applicants.."

Eric S - Florida