Which Do You Need?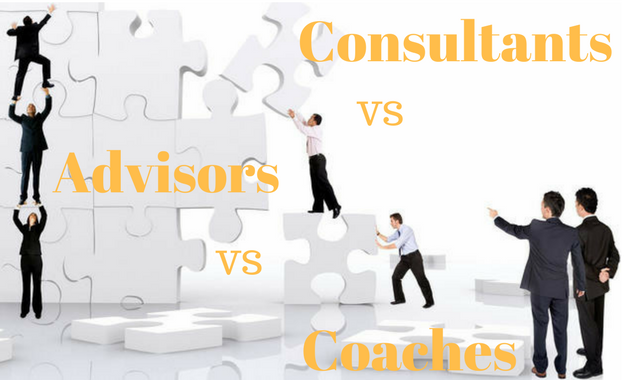 There are many help options available to owners and entrepreneurs who encounter the frustrations that come along with business ownership.
There is an abundance of business coaches and a much smaller number of business consultants.
But what is the difference? Which would benefit you?
Coaches
Many issues entrepreneurs and owners face are roadblocks of our own creation. Coaches offer a valuable service to help bring out the best in you. They focus on mindset and approach. Coaches help bring out the skills you already have and allow you to find the way forward to reach your goals.
Consultants
Consultants are problem solvers and have expertise in specific business skills. Consultants do not just hold your hand as a Coach would; instead, they lay out a plan to meet your needs and ensure it is implemented. They bring skills to the table that the owner does not current possess.
Advisors
This is an intermediary step between a Coach and a Consultant. An Advisor presents an owner with new skills that will solve their problem and guides them how to solve it. Unlike a Consultant, the owner is responsible for implementing the plan and driving the change forward.
The help you receive is dependent on your current needs.
We are here to assist no matter what avenue you feel is best.
If you are looking for a Coach we are able to refer you to some of the best.
If you'd like the next level up to get more specific business operations guidance without the full done-for-you implementation, check out our Advisor Program HERE.
If you are ready to take massive action and hire an Operations Consultant, click HERE.